Monster Love
A downloadable game for Windows, macOS, and Linux
⭐About
"Monster Love" is a small visual novel about the player (you) spending the day with your best friend Wasabi in order to tell her how you feel. Do you have the courage to go through with it?
⭐ Features
Quick Game: About 20 minutes
Multiple events/choices
1 wholesome ending
Original art
Monster Girl Vibes
Made with Ren'Py!
⭐ Characters
WASABI
She/Her - Age: 22
Wasabi is your old childhood friend that moved into the apartment next to yours. She's a spunky monster who aspires to be a world famous singer. She enjoys being outdoors and staying active, but has a bit of a lazy side...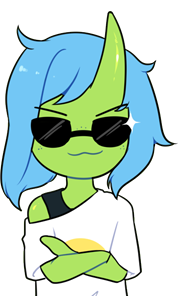 ⭐ Credits
Art & Code: Mai
Music by Cnoc, CAMeLIA, and MusMus.
Backgrounds by Uncle Mugen and Noraneko.
⭐ Installation
Download the zip file, extract, and locate the "Monster_Love.exe" file, then play!
(Note: Linux version has been tested, but Mac version has not)
IF you have any issues with the font, the "Montserrat-Regular.ttf" is under the "game" directory